Japan career conference 2023
We are pleased to announce that Akebono Foundation will be hosting an online event titled "Japan Career Conference 2023" on Thursday, June 8th.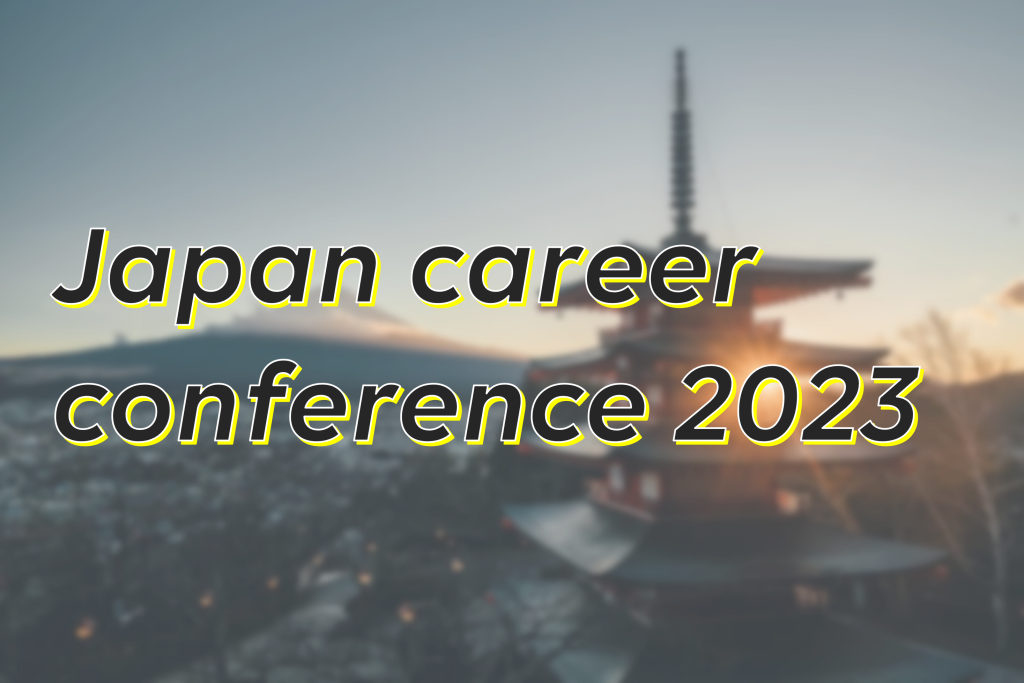 Background of Implementation
In the Central and Eastern European region, many people are studying Japanese; however, there is significant room for growth in utilizing Japanese language learning for future careers. Moreover, we often hear many voices expressing uncertainty about how to leverage their Japanese language learning experience in their careers.
Therefore, in this event, we aim to provide firsthand experiences and insights from professionals working with the Japanese language, highlight the differences between Japanese and Central/Eastern European companies, and share actionable steps that can be taken now to effectively leverage Japanese language skills for future endeavors. Our hope is to create an opportunity for attendees to actively consider their career paths.
Date and Time :June 8th, 2023 (Thursday)
       CEST: 12:00 PM to 1:30 PM, JST: 7:00 PM to 8:30 PM
       Duration: 60 minutes for the presentation, 15 minutes for Q&A
Venue :Online (Zoom)
Language :English
Target Audience :Students and others interested in careers related to Japan
Participation Fee :Free
Organizer :Akebono Foundation
Registration : https://forms.gle/T48BjmrePpLt9F94A
Contact :suzuki@akebono-foundation.org
1. Challenges and Rewards of Working in Japanese Companies for Graduates of Japanese Language Studies
Speaker: Ms. Alexandra Aldea
Duration: 10 minutes
2. Differences Between Japanese and Romanian Companies and the Importance of Working as an International Professional
Speaker: Mr. Yuki Miyagaki (Managing Director, Wise Finance Solutions Asia Pacific Co., Ltd.)
Duration: 20 minutes
3. Strategies for Leveraging Japanese Language Skills in Future Careers and Actions to Take Now
Speaker: Mr. Kouju Nakamura (HANABI Japanese Club)
Duration: 15 minutes
4. Benefits of Studying Japanese at University and Introduction of Learning Tools provided by the Japan Foundation
Speakers: Dr. Angela Drăgan (Association of Japanese Language Teachers in Romania)
Ms. Chisato Yoshioka (Japanese Language Education Advisor, Japan Foundation Budapest Japanese Cultural Center)
Duration: 10 minutes
We look forward to receiving many applications.
Back the News